Improving Employers Health Insurance
Telemedicine has grown to encompass effective communication through numerous diverse technologies such as video conferencing, the internet, networks for real-time consultation and diagnosis, and sometimes even remote medical procedures.
Interactive care
This is telecommunication used in real-time interaction between a doctor and patient. It includes live video and audio patient data transfer and simultaneous communication between a doctor and patient. It is almost like a face-to-face clinical visit where the doctor can perform a physical examination and other necessary evaluations.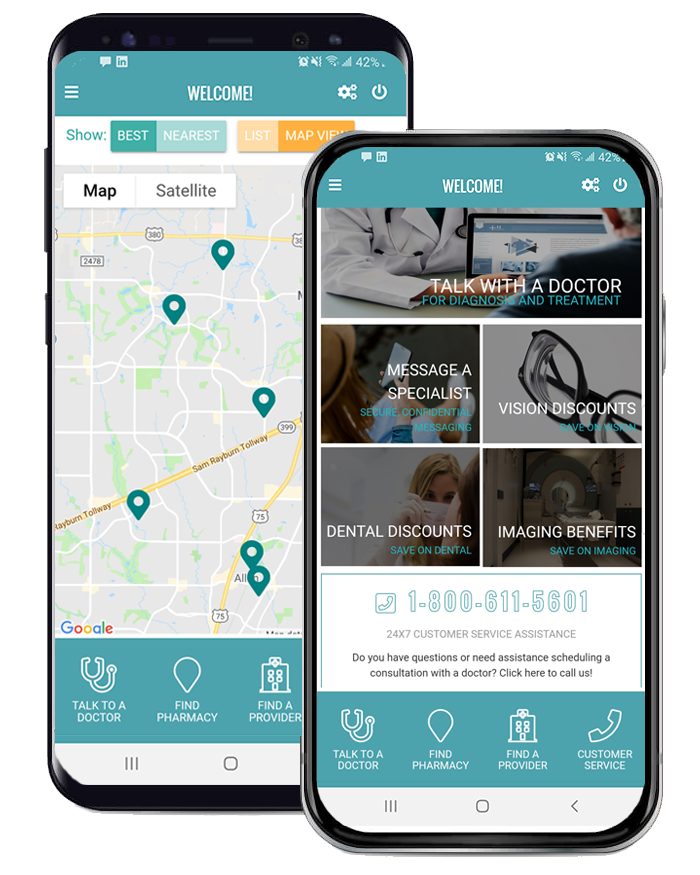 Second Opinions Matter
Up to 20% of medical cases are misdiagnosed.
Up to 28% of diagnostic mistakes can be life threatening or result in death or permanent disability.
Up to 62% of second opinions result in major changes to diagnoses or recommended treatments.
$3.8M of productivity is typically lost annually due to medical costs for every 10,000 employees.
Available to employees as an employer-paid or voluntary supplemental value-add health benefit.
Available to groups of all sizes (we write unions, associations, and PEO's)
No underwriting or health questionnaires.
Simple enrollment process.
Telemedicine Physicians are associated with the following institutions:
Cost Containment
This can be offered to your employees either as an employer-provided supplemental benefit, or as an employee-paid voluntary benefit. As well as increasing the quality of healthcare delivered to your employees, we also decrease the cost of healthcare to your business, by minimizing unnecessary over treatment and by reducing waste due to the treatment of misdiagnosed conditions.
Telemedicine Basics
As technology evolves, doctors are finding more ways to efficiently and conveniently care for their patients. One such method is through the use of telemedicine—a form of technology-based communication.
How Telemedicine Works
Through the use of technology, communication is facilitated either in a real-time or delayed setting. Usually a patient is able to communicate from his or her home with a doctor through a live video, audio or patient data transfer system.
How to Prepare for a Telemedicine Appointment
As you prepare for a telemedicine appointment, you should consider several things. You will probably need access to a laptop, phone or tablet, as well as an internet connection.
The Telemedicine Trend!
Since the introduction of Telemedicine into the health care landscape, telemedicine has grown at a rapid pace—and it continues to do so. According to a survey released by the National Business Group on Health, 97 percent of large employers in the United States are predicted to offer their employees access to telemedicine services by 2019.